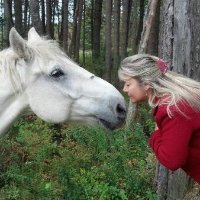 Kellie Thinnes
Work History:
Purify From Within January 1990 - Present
Bedford Chiropractors January 1987 - August 1990
EarthStar/DoveStar Jan 1981- April 1987
Practice and Philosophy:
I have been practicing massage therapy and colonics therapy in the state of New Hampshire, serving the people of the southern,central,and northern areas for the last 35 years .I have learned various massage techniques at accredited schools,and I am licensed by the State of New Hamphire. I continue to expand my knowledge be attending workshops and classes in massage and related topics.I take pride in my work ,and I love what I do .I am dedicated to helping you achieve and maintain your optimum level of Health and well being.
My massage therapy practice integrates all the massage techniques I have learned throughout the 35 years of my practice. With sound healing, aroma therapy, moist heat, and tuning forks, which all help to provide a total mind, body, spirit experience.
My Philosophy is one that believes that each soul has a message for the individual body that with the right touch and safe environment it can move into a deeper relationship with itself by feeling safe with touch and a deeper sense of the soul. So the individual finds its own way back home to their own heart. I believe that each heart has the opportunity to feel its soul through massage,yoga,colonics and meditation so they can move into and make more space so grace can be softly received.
Being a massage therapist places one in the unique position of privileged observer.During any given week, I will see many people , touch them, feel their body, sense their emotions. It is a unique position in that one can observe common trends in people's outer lives and sometimes their most private selves.
During more then 35 years of steady practice here in New Hampshire , I have made several consistent observations. People are changing, the planet is changing. It's happening fast. One can cope with the phenomenal speed of the changes only by committing to an ever increasing awareness of oneself.
Who we are and what we do with our lives have become the central questions of our times. People are less concerned with what they have and more concerned with who they are.
Balancing health and wealth and establishing peace of mind are the goals I have seen working in people's everyday lives.
I , Kellie Thinnes , welcome the changes, and I can offer my hands and my heart to others who wish to do the same. Hang on, the going is only getting faster....
In health,
Kellie Thinnes
Two Of My Biggest Accomplishments In My Life Are:
1) Rising my son as a single parent
2) Having a very successful Massage and Healing practice in the State of NH. for
over 35 years . I feel I am so very Blessed!
Hobbies and Actives:
Music,Yoga, Theater, Camping, Hiking, Laughing, scuba diving,snorkeling, being in nature ,watching sunrises and sunsets,meditating ,being home "just being "(being with my son ,my cats,my bird,my fish) and being with good company and good conversation.